Great Britain is the father of some of the world's most popular sports. Great sports such as football, rugby, cricket, golf, track and field events, and tennis all have their origins in the UK. Us British love our sports and everyone knows that we also love to bet on different sports. Below we shall take a look at some of the most popular sports in Britain that we love to bet on.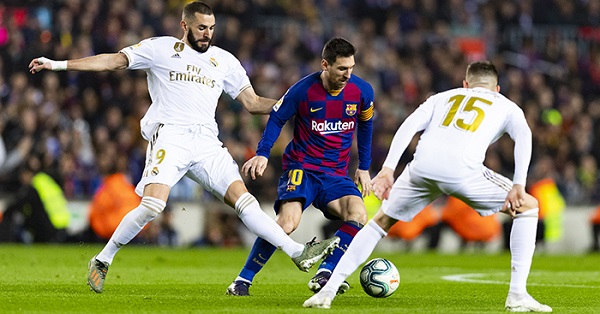 Football
Football, as you probably already know, is the most popular sport in Britain. In fact, it is the most popular sport in the world by some distance. The top football league in England is the Premier League, which is considered by many to be the best football league in the world. The reason for this is that the best footballers play in the Premier League, and it is so competitive that anyone can beat anyone, making it exciting to follow. Us Brits love to bet on football as there are plenty of different markets available, ensuring that things never get stale and boring.
Cricket
This is the national sport in England, but there is actually no full English national team as they have joined up with Wales. However, it has been a while since a Welsh player played for England. You will find 18 professional cricket clubs in the UK, with the majority of them being located in England. Every summer, these clubs compete in the County Championship, which is divided into two leagues. Scotland and Ireland have their own team, but this sport is not as popular in these countries. England's main rivals in cricket are Australia and every couple of years they take each other on for the right to win the Ashes.
Rugby
Rugby used to be a sport for Britain's upper-class, but things have changed, and it can now call itself one of the United Kingdom's most popular sports. You will find two different formats of Rugby in Britain and these are Rugby League and Rugby Union, with both formats having their own rules. Both formats also have their own leagues and national teams. One Rugby Union tournament that rugby fans love to place bets on is the 6 Nations - this is a competition where England, Scotland, Ireland, Wales, France, and Italy play against each other for the right to be crowned Europe's best team.
Tennis
Tennis is a sport that attracts many fans, and if you have taken the time to watch some tennis yourself (we are certain that you have), then you will have a good understanding as to why it has become so popular. The biggest tennis tournament that takes place in Britain is Wimbledon. This is one of four Grand Slam events, with the other three being the French Open, US Open, and the Australian Open. Andy Murray is one of the best players to hail from Britain, but he has hampered a lot recently by a hip injury that he need surgery on.
Horse Racing
Horse racing is sport that can be traced back to the times of the Romans. There are many racetracks throughout the United Kingdom, and every year about six million people attend the events that take place in them. When it comes to media coverage in Britain, horse racing is a sport that ranks in the top five. Some of the best horse races that take place in Britain that we love to place bets on are the Grand National, the Epsom Derby, and Cheltenham. These three racing meetings attract hundreds of thousands and are watched all over the world.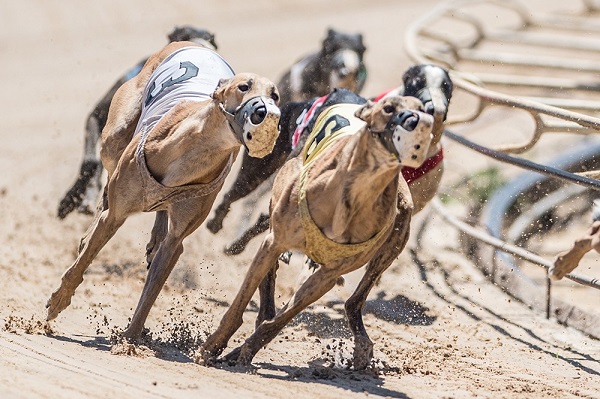 Greyhound Racing
When there are no horse races to bet on, us British have no problem turning our attention to greyhound racing. This sport has just as much excitement as horse racing, and there are also plenty of venues scattered around the UK. A trip to a greyhound racing venue is a fun day out for the family. The biggest greyhound races in Britain are the English Greyhound Derby, the Irish Greyhound Derby, and the Scottish Greyhound Derby. What makes this sport so popular among horse racing fans is the fact that you can basically bet on the same things.
Boxing
The evolution of this sport has been credited to the UK as, back in the 19th century, we helped to create the Queensbury Rules. Boxing is a really entertaining sport to watch, but you can make it even more entertaining when you place a bet on a particular fighter to win. Britain has produced some great boxers throughout the years the includes the likes of Tyson Fury, Anthony Joshua, Lennox Lewis, Joe Calzaghe, Ricky Hatton, and Amir Khan.
Remember to Gamble Responsibly
No matter what sport it is that you love to bet on there is one thing that you always need to remember to do and that is gamble responsibly. If you do not, then you could find yourself becoming addicted and end up losing a lot of money. When you sit down to start a gambling session, you should set yourself a budget – this is an amount of money that you can afford to potentially lose. If Lady Luck is not on your side and you go on to lose your budget, you need to stop gambling right away and go and do something else. We recommend that you head over to https://www.betcare.net/ as here you will be able to find all the latest gambling news, meaning that you can get a gambling fix without spending any money.